Ryan Cartwright
[humour]
7/14/2008
The Bizarre Cathedral - 13
fsmsh.com/2926
[humour]
[cartoon]
[thebizarrecathedral]
[uac]
Latest from the Bizarre Cathedral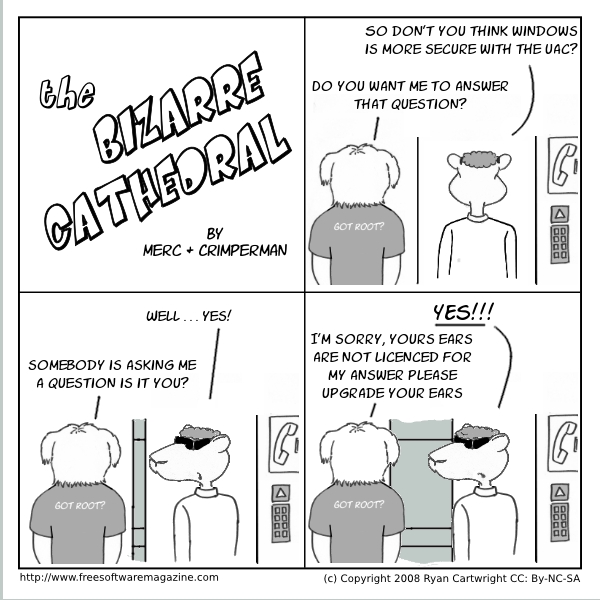 This work is covered by a Creative commons Attribution-Non Commercial-Share Alike 3.0 licence.
Got an idea for the Bizarre Cathedral? Send it to the following e-mail addresss:
tbc then at then freesoftwaremagazine then dot then com
<< Previous strip Next strip >>
---
License
Verbatim copying and distribution of this entire article are permitted worldwide, without royalty, in any medium, provided this notice is preserved.