Knoppix is a live-CD Linux distribution which comes with X Window and some of the most exciting and useful programs in the free software world ready for use.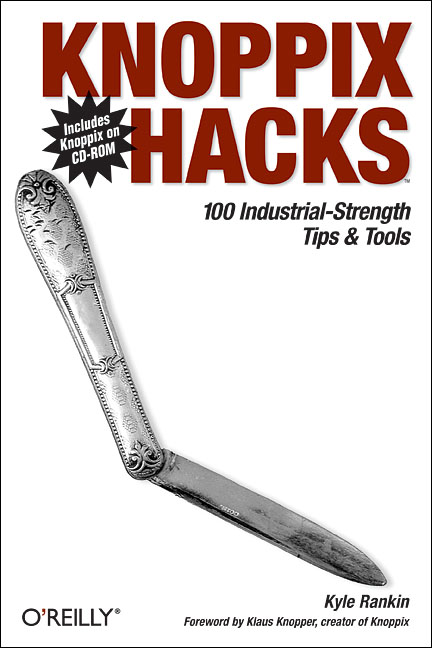 Like the famous Swiss Army Knife, "Knoppix Hacks" is an invaluable device. It has the best tips, tricks, and tools, along with information on other Knoppix-like systems. It contains common pitfalls and ways around them, most of which I had to discover by trial and error. Knoppix has quirks like mounting hard drive partitions read-only by default, but Mr. Rankin not only provides warning, but also provides guidance on how to mount read-write...
This review was originally published in Issue 3 of FSM. Please click here to read the full review.